Since being founded in 2018, Worthy Wands has turned jewelry into a tool for healing and self-love.
Our mission is to empower individuals of all ages, genders, and backgrounds to embrace self-love and self-worth through our soulful jewelry, so they can shine as their authentic selves. We believe in turning societal judgments into celebrations, affirming that every person is inherently WORTHY and MORE THAN ENOUGH.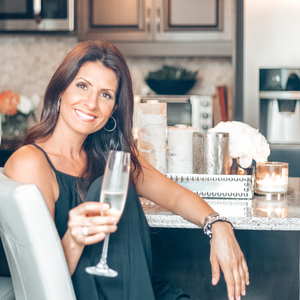 Message From The Founder
In founding Worthy Wands, my deep passion is to guide individuals in discovering and celebrating their true worth. Each piece we meticulously create is infused with love and the unshakable belief that everyone is inherently deserving of boundless love and respect. It's more than jewelry; it's a tangible expression of the profound belief in the innate worthiness of every individual on this planet.
Beyond Adornment
Our journey began with a simple yet profound belief: that every individual, regardless of their background, deserves to feel an unwavering sense of self-worth and love. As we've grown, we've witnessed countless transformations and heard stories of resilience. Our products are symbols of empowerment, each telling a story of self-discovery and the embrace of one's unique magic. Together, let's continue this journey, spreading the message that self-love is not just a choice; it's a celebration of the inherent beauty within each of us.
Our Committment
We are dedicated to educating and inspiring individuals on their self-healing journey. We do this by creating workbooks, mantra cards, guided meditations and courses. We pop into your inbox with soulful reminders and we only work with trusted suppliers, who use high-quality, responsibly-sourced materials to create pieces that remind you of who you are, and what's possible when you believe in yourself.
This Is A Movement
A shared experience that transcends gender, age, and borders. With each handcrafted piece, we infuse love, intention, and a reminder that you are enough as you are.
We've fostered a community where people feel held, seen, and empowered to embrace their authentic selves. We believe that everyone's journey towards self-love is unique and beautiful, and we're here to support you every step of the way.