Want a little Superpower on your wrist? 
White Jade crystal bracelet with a Gold bar infused with OM YA. OM is the quickest way to clean your aura and is the sound of the universe.
White Jade is known to increases creativity, bring in abundance and prosperity, and releases negative energy. It purifies the energies of the heart, detoxifies the system, and helps the body heal itself.
The White Jade's frequencies connect to your chakras (heart and crown) to unlock and activate them so you're open to receiving guidance and information to be your best.
The properties of this stone can help you change the way you perceive life and encourages you to see things as they are, rather than how you think they are.  
White Jade Information 
Element: Earth
Tuned to: Heart + Crown Chakra
Symbol: Calmness and Love
Supports: The Bladder and Kidney, and can ease the pains of arthritis and other joints and bones.
Details:
Beads: 6mm - 8mm diameter
Size: (see sizing our chart)
Small is 16-16.5cm 

Medium 18-18.5 cm 
Each bracelet comes with a gorgeous goddess mantra card and signature dust bag.
Customer Reviews
10/09/2021
Olga P.

Canada
Best gifts ever
I have been gifting these amazing little bracelets to some wonderful young people in my life (my students - boys and girls). They proudly wear them and love matching with me as well. However, the best part is that even at the young ages of 6 and 7, they are truly embodying and believing their own worth and enough-ness......I witness it daily when they can express it and best of all remind each other in conversation. This most important message is spreading across ALL ages, and it makes my heart so full. Honestly, if you don't know what to gift someone, this is a great gift that keeps on giving.
08/30/2021
Michelle D.

United Kingdom
More than I expected
I couldn't decide if I wanted the word worth or enough on my bracelet. I suffer with both. The universe was working in my favour as I received a bracelet with both on and a wonderful note explaining it was something new they were doing. It really cheered me up on a day I needed it. I definitely feel empowered and it's so beautiful. I owe it to my bracelet to remember I am worthy and I am enough x
03/02/2021
Carrie M.

Canada
Love it!!!
I love giving these as gifts to special people in my life that need to be reminded how "Worthy and Enough" they are! ❤️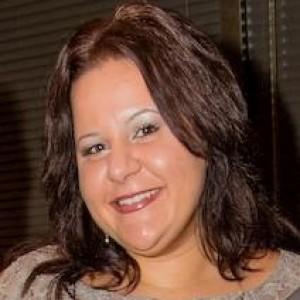 LG
02/03/2021
LUCY G.

Canada
Gorgeous!
It is even more beautiful in person. Very good quality and true to size.
01/22/2021
Melanie V.

Canada
Best gift to give!
I have bought these in bulk and I love gifting them! The looks on people's face is really priceless. Such a powerful reminder that disguised as an accessory! Great quality and the empowerment card and packaging is just beautiful too! Alot of care and attention goes into these products. I highly recommend it.